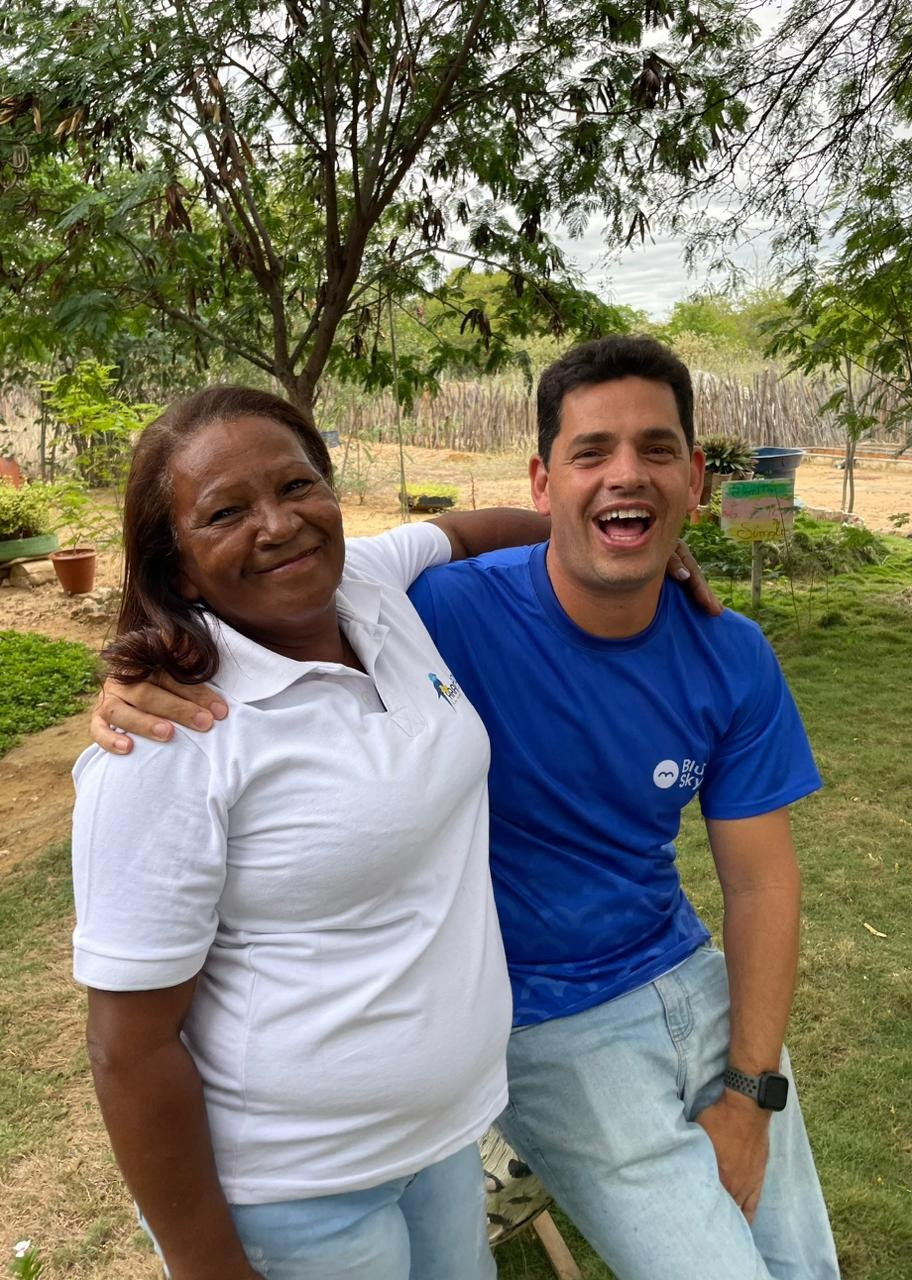 SUPPORTING COMMUNITIES
At Blue Sky Caatinga, being a "Partner of the Spix´s Macaw Project" goes beyond a title— it's our essence. We are committed to empowering and enabling community members to become active advocates for preservation and conservation.
We aim to foster a sense of belonging and active engagement within the community, recognizing their pivotal role in the success of the project, for example in the long-term maintenance of the seedlings.  Blue Sky activities for the communities include numerous undertakings from agroforestry training to educational grants and guidance on sustainable sources of income. We also advocate for gender equality and aim to make sure women and girls are empowered and represented. We want each individual to feel like a vital part of this movement, understanding that their contribution is invaluable for safeguarding our environment.
By emphasizing our partnership with the Caatinga communities, we seek to cultivate a genuine connection between the locals and the Blue Sky project. Our aim is for everyone to feel co-responsible for this project, comprehending that together, we can rekindle hope in the Caatinga. United, we are planting the seeds of a greener, more sustainable future.
This project generates numerous additional benefits, including: boost of biodiversity growth, restauration of the food chain, new income opportunities for local people, maintanence local infrastructure.