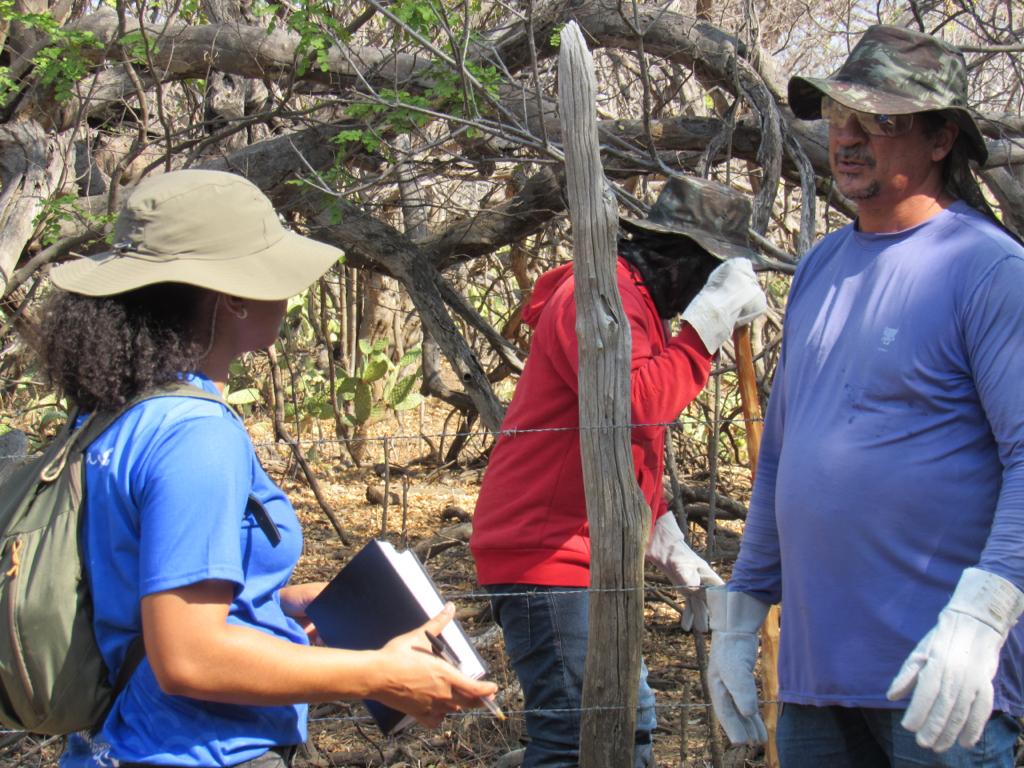 Blue Sky Caatinga Embarks on Planting Over 100,000 Native Trees in the Effort to Restore the Caatinga Ecosystem
Blue Sky Caatinga, dedicated to the restoration and preservation of the Caatinga biome, announces the start of planting of 100,000 native trees in an initiative aimed at reversing the environmental degradation threatening this unique ecosystem in Brazil.
Project Details:
This phase of the reforestation project kicked off in September and will extend until December 2023. It encompasses various complex stages with the purpose of mitigating the effects of climate change and safeguarding Caatinga's rich biodiversity.
Essential Protection:
As part of the initial phase, the construction of 16,600 meters of new fences is being implemented, along with the restoration of additional areas. This measure is crucial to safeguard the saplings to be planted.
Engaged Communities:
This stage of the project directly benefits the communities of Caraibeira, Melancia, and Xique Xique, located within the Spix´s Macaw Protection area.
Land Regularization:
After two years of diagnosis, dialogues, and community engagement, BlueSky Caatinga is making significant investments in land regularization, providing support with a specialized team in topography and georeferencing to ensure the regularization of land for the involved landholders.
Planting Strategies:
The recovery strategy is comprehensive and includes two methodologies: direct planting and natural regeneration. Approximately 3,000 hectares are slated for preparation in 2023, in addition to the fenced areas and over 250 hectares of direct planting.
Community Impact:
Dona Maria de Lourdes, a resident of Fazenda Caraibeira, expresses her satisfaction in participating in this project. Besides the environmental benefits, the project generates additional income for the local community. She emphasizes, "This motivates us and is what we were seeking: caring for the Spix's macaw and generating income in the community."
Sustainable Commitment:
Ugo Vercillo, Director of BlueSky Caatinga, underscores the importance of this project. The company is investing 3 million reais (half a million US dollars) in the local economy in 2023, both directly and through the hiring of regional companies. This initial phase represents a period of learning and preparation for the coming years, which envisage the planting more than half a million saplings by July 2025.
Restoring Hope in Caatinga:
BlueSky Caatinga's project goes beyond the restoration of Caatinga's biodiversity. It aims to promote sustainable development and provide a new hope for the region.